Welcome! If you or an alumni or current active of Eta Zeta, please find your name in Brother Profiles, create a password, and update your profile. If you joined early on, please update your profile as questions on the profile have been updated based on feedback (big brother & little brother(s) for example). To edit, find Edit Profile in the drop-down menu on the person icon.
ANNOUNCEMENTS
Here is the email announcement of the website launch sent 1-1-19 in case you did not receive it: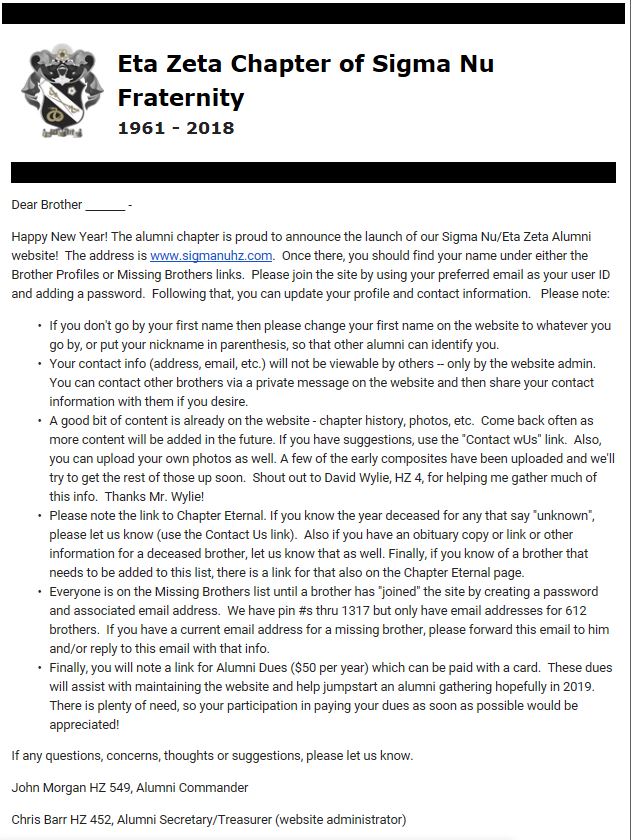 ACTIVE CHAPTER NEWS:
The Eta Zeta chapter is 100+ members strong and won it's 9th Rock Award this summer (the first since 2004)!!
Read more in The Delta article here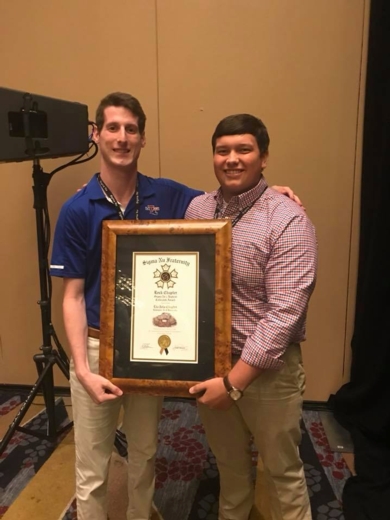 UA-129723922-1