Welcome! If you or an alumni or current active of Eta Zeta, please find your name in Brother Profiles, create a password, and update your profile. If you joined early on, please update your profile as questions on the profile have been updated based on feedback. To edit, find Edit Profile in the drop-down menu on the person icon. Also, payment of Alumni Dues ($50/year) is needed to keep this site active and ad free.
ANNOUNCEMENTS
Click here for Louisiana Tech Homecoming 2019 campus events!
HOMECOMING 2019 - Register today!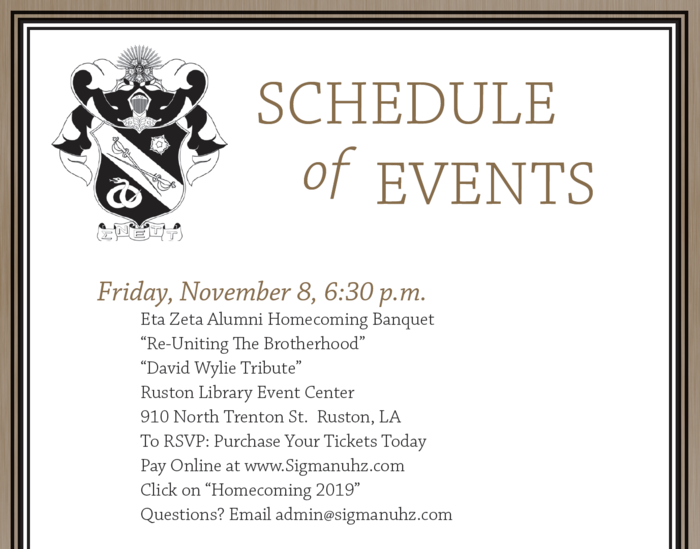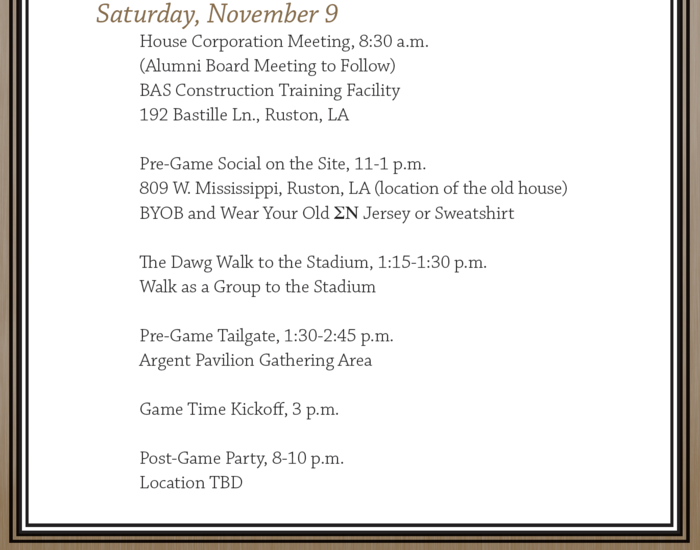 A tribute to our faithful chapter house...thanks to alumnus Mark Barnard for putting this together.
Tornado Recovery Efforts
Brothers - As you may have heard, the house sustained significant damage as a result of a tornado which came through Ruston on April 25th, 2019.

Many have asked how they can help, so a page has been created to provide information on the damage and ways you can assist. Please click on TORNADO RECOVERY on the menu at left for more information.

UA-129723922-1